Makeup Artist Course
Do you watch tutorials on YouTube every day, are you often engrossed in magazines or do you follow a bunch of makeup artists on Instagram? Are you looking to take your love of makeup to a higher level? In that case, the makeup artist course from Art of Colors could be something for you. With the aid of teachers from the profession, this course will train you to become a professional makeup artist in eight months (MUA).
Are you eager to master the essential makeup skills? Then have a brush and makeup kit at the ready as, at Art of Colors, you are taught all the techniques necessary to apply good makeup. A team of teachers who work in the profession (including TV, film, Dutch celebrities, photo shoots and advertisements) are there to help you. Each teacher has their own class and provides students with an insight into the makeup industry and everything that it involves.
Why Art of Colors
Our course stands out from other courses because we offer a complete makeup experience and place individual attention as top priority. Included in our course are several photo shoots and installments. At the end of the course, you receive a certificate. Do you want to see what you can expect from the best make-up school? Watch the aftermovies of our lessons, events, internships and make-up assignments to see.

You need this
Whether or not you need to bring a model is specified prior to each lesson. For this, you can either bring your own model or use the free online model databank at Art of Colors. In addition to a model, you need the right equipment for our course in order to carry out the assignments. That is why you need an extensive, professional makeup set with brushes. These can be purchased at Art of Colors after your enrolment.
You can choose from the following packages:
Included in all the sets are the following: a textbook, face chart book and four digital photos for your portfolio. From all the sets, you have the choice between several Zuca cases. The contents of the makeup cases can be requested via our contact form. There is a discount of more than 30% compared to the retail price on all the sets. Along with the tuition fee, the purchase of the makeup set can be deducted from your annual income tax.

The price tag
Our course has two locations: in the heart of Amsterdam and in Hoorn. The price for this make-up course is one of the most affordable in the Netherlands for 30 lessons (90 lessons), multiple internships and make-up events.
Amsterdam € 2750
(The lessons are in Dutch, unless it specifically states 'English')
Hoorn € 2570
(All the lessons are taught in Dutch)
Included in these prices are the enrolment fee, tuition fee, 4 photo shoots and the use of extra teaching material at school from M.A.C. Cosmetics, INGLOT, NYX and NARS. You can pay the tuition fees in low monthly installments. Click on the red 'Subscribe' button to view the start dates.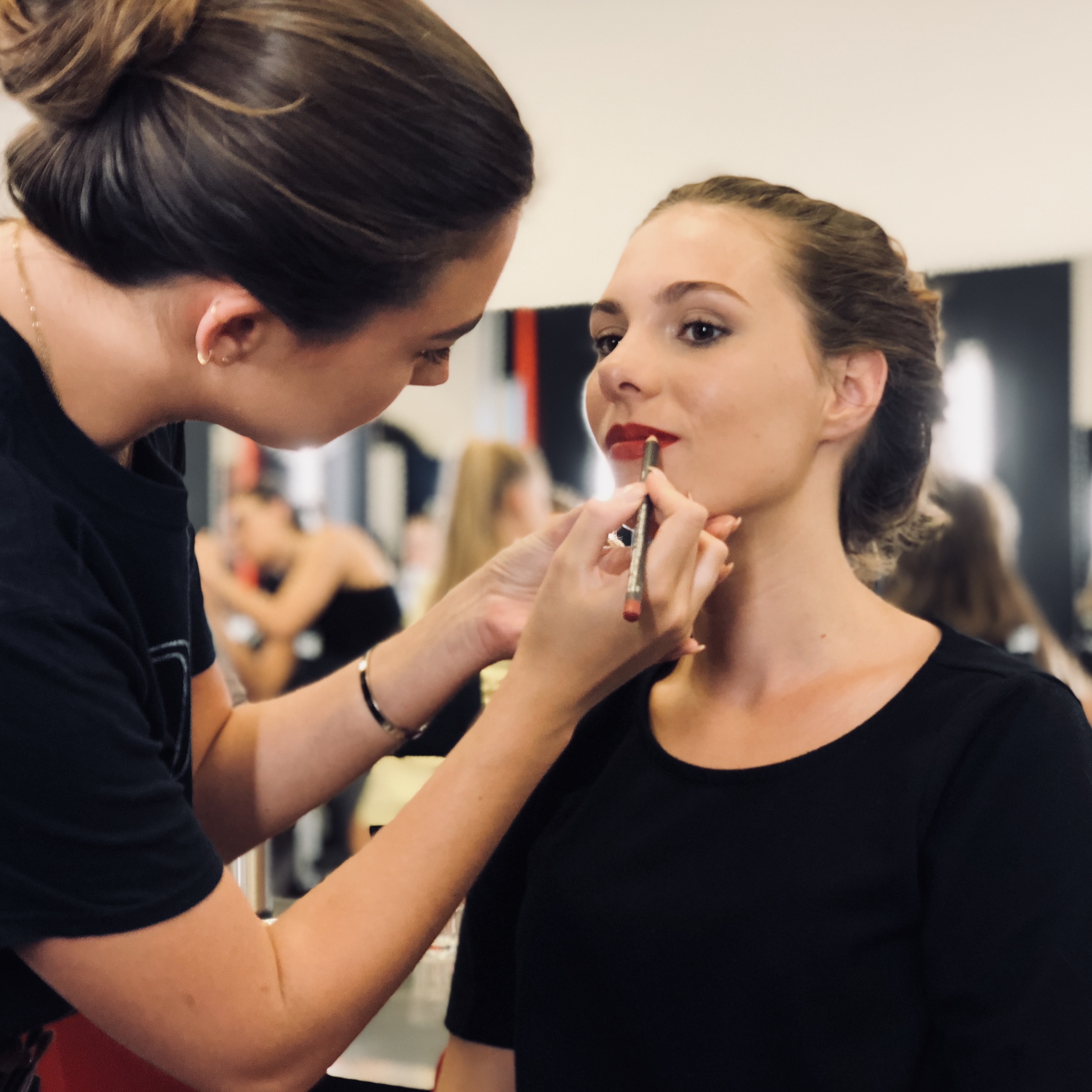 Work placements

You learn to work behind the scenes and do several internships in a short period. Not only do you gain plenty of practical experience, but you also learn to perform under high pressure and work for various clients. You can decide yourself whether and which internship you wish to do.

Examples of installments
Fashion shows at the Amsterdam Fashion Institute (AMFI) or Art Academy
Photo shoots with Vogue and Another Academy styling academies
Film makeup at the Netherlands Film Academy
Photo shoots with photographers and events such as the Heeren van Amstel and the JAZ Hotel


Extras for students
Our course works with well-known brands in the beauty industry and here is where you can benefit from this. During the course, you can take part in events from M.A.C. Cosmetics, INGLOT, NYX Cosmetics and NARS. In addition, all students receive a discount from these brands.


A list of the extras:
Several free masterclasses
Discount cards for high-end makeup brands*
4 events with high-end makeup brands*
Free model databank
Art of Colors Agency
Job selection for high-end makeup brands* and Promotion Partners